Painting or Professional Painting Services from Facilitykart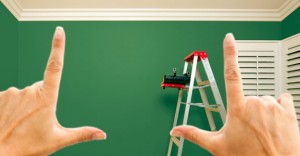 If you're searching for different Painting services such as Emulsion or the plastic painting you have reached the right destination, FacilityKart provides you with expert home painting advice, understands your taste and provides you lot of options so that your home look in different way .Painting is a mode of creative expression, and the forms are numerous. Facilitykart painters take your  home into a living paradise and take its beauty to new heights.
Our Painting service includes:
Plastic Paint

Plastic paint provide glossy, finish, used for coating surfaces that are outdoors or otherwise subject to hard wear or variations in temperature; it should not be confused with decorated objects in "painted enamel", where vitreous enamel is applied with brushes and fired in a kiln.

Distemper Paint

Facilitykart provides Distemper is a term with a variety of meanings for paints used in decorating and as a historical medium for painting pictures, and contrasted with tempera.We at facilitykart offers Distemper painting for commercial and residential purposes.

Emulsion Paint

Emulsion paint basically comprises of emulsion of oil etc in water.We at facilitykart provides the Emulsion paint services to protect your walls against walls and against the dirt.
General Painting problems in households:
Paint Blistering
Paint Blocking
Paint Burnishing
Caulk Failure
Call 7042736363
or fill out the form using our APP or website to schedule an appointment for a free estimate today.
Download App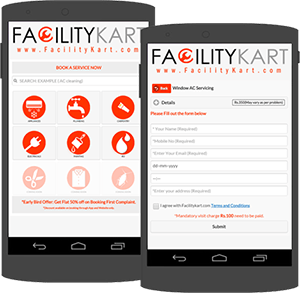 Hassle free services at your doorstep
Download our free mobile app here
We Speak Facility: You need someone who cares about your facility as much as you do. With a variety of facility services and an integrated approach, Facility Kart can keep your facilities operating at peak performance.