Painting services >>Distemper Paint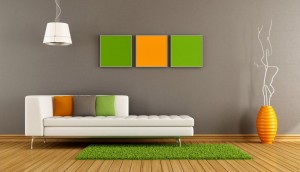 Distempers are durable and economical water based paints The major constituents of distemper include colouring agents, as well as chalk and lime. They have been the main painting substance for decades and still are excellent budget painting solutions. We have experienced experts in house painting and commercial painting, providing both interior & exterior painting at competitive prices.Even the distempers now used are more varied and have special properties.It's not just a home, it's your personal space where dreams take shape. And our professional painting services will turn that dream into a reality.Our team of professional painters completes the quality painting than you expect, in a timeline that's unexpected.So just try our painting services and turn your home into the dream home.
Service:Distemper Paint
Details:We provide painting the ceiling,Roller finish on the wall,Taping / Covering of furniture, chaukhat, etc. Cost of polythene, masking tape, etc required for the same is included in the package.After painting cleanup of the paint area is included.
FacilityKart is the emerging enterprise for completing your all home need work hassle free. We also have expertise in all electrical, plumbing and carpentry services.