Beauty Services from FacilityKart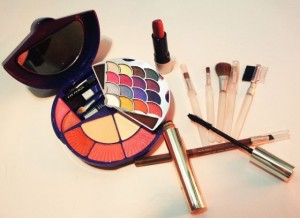 If you're searching for Beauty services you have reached the right destination, FacilityKart is an establishment dealing with cosmetic treatments for men and women. Other variations of this type of business include hair salons and spas.We provide all types of haircut for all men and women at a very reasonable cost.Apart from haircut we provide all other beauty services like Manicure and Pedicures,Mehandi,Facial,Male Grooming and Bridal Package.
Our Beauty service includes:
Hair Cutting

Haircut refers to the styling of hair, usually on the human scalp. Facilitykart provide service of of different hair-styling on a single call.

Manicure and Pedicures

A manicure is a cosmetic beauty treatment for the fingernails and hands performed at home or in a nail salon while pedicure is a superficial cosmetic treatment of the feet and toenails. Regular manicure and pedicure helps to improve blood circulation, removes the dead skin and relaxes your mind and body.

Mehandi

Mehndi or henna is a paste that is bought in a cone-shaped tube and is made into designs for men and women. Facilitykart provide mehandi facility for different occasion.

Facial

A facial is a procedure involving a variety of skin treatments, including: steam, exfoliation, extraction, creams, lotions, facial masks, peels, and massage. Facilitykart provide service of of different Facial at a very reasonable rates.

Male Grooming

Male grooming is the art of cleaning, grooming, and maintaining parts of the body. Facilitykart provides all the grooming facility at your doorstep within very short period of time.

Bridal Package

Makeup is an integral part of beauty We at Facilitykart offers Party Makeup & Choice of Bridal Makeup Packages at a very customized cost.
To book our services just
Call 7042736363
or fill out the form using our APP or website to schedule an appointment for a free estimate today.
Download App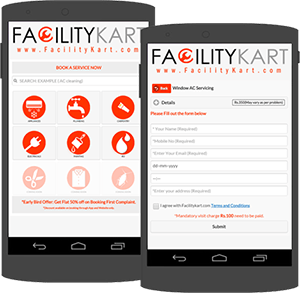 Hassle free services at your doorstep
Download our free mobile app here
We Speak Facility: You need someone who cares about your facility as much as you do. With a variety of facility services and an integrated approach, Facility Kart can keep your facilities operating at peak performance.