Plumbing services >>Installation of Plumbing parts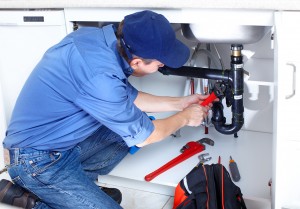 We at facilitykart provide Installation of all the plumbing parts that includes Water tap,washbasin,shower,overheadtank etc. Whether it is your bathroom, kitchen, drainage, water tanks or sewage system, we provide solutions to all your plumbing-related problems. Our plumbers excel in pipe-fitting, installation of geysers, drain and sink issues, running toilet, dripping faucets, leaky pipes and many more.With the help of a team of hard working plumbers, our company offer plumbing services with great effectiveness. These are planned as per the industrial guidelines on quality. As client friendly organization, we make sure that the plumbing services are performed in well panned manner and completely satisfy the demands of our valued clients. You can just book our plumbing services through our website or you can simply install our app to book our service and get the best discount.
Service:Installation of plumbing parts
Details:We provide Professional service,expert staff,High quality technology,90 minutes guaranteed service and I.T.I certified technician to your doorstep.
FacilityKart is the emerging enterprise for completing your all home need work hassle free. We also have expertise in all electrical, plumbing and carpentry services.