R.O Services >>Changing R.O Membrane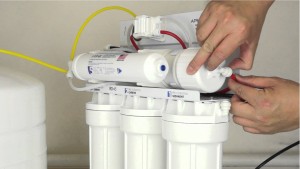 We at facilitykart provide Membrane changing services to your doorstep.By regularly replacement of Membrane for Reverse Osmosis Systems keep your drinking and cooking water taste great.Changing membrane use to enhance the drinking water taste.Once we change the filter we provide the guarantee that it will last for next six month we give a visit regular visit to check the purity of water.We provide both the commercial and residential R.O service.Our team of R.O professional changes the filter in a timeline that's unexpected.We believe in 100% customer satisfactions.So Just give a call or book our service through application to make your home,family secure against the polluted and dirty water.
Service:Changing R.O Membrane
Details:We provide Professional service,expert staff,High quality filters,90 minutes guaranteed service and express delivery to your doorstep.
FacilityKart is the emerging enterprise for completing your all home need work hassle free. We also have expertise in all electrical, plumbing and carpentry services.