Interior Designing >> Wardrobes Designs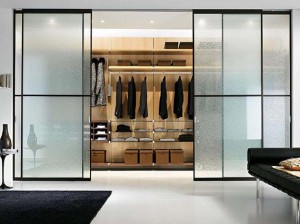 Wardrobe design is very essential not because it helps you to organize your clothes but manage all the expensive items in a way that you want it.There is extensive range of wardrobe designs that is available in the market but we at facilitykart has the latest collection of design.Extremely versatile, plywood is an engineered wood made by pasting layers of natural wood veneers together.Our wardrobes can be considered as one of the most important investment in your home and if you want to find things as soon as possible, you need to have a wardrobe design that will suit your budget and style.Just give a call on 7042736363 to make your wardrobe stylish and more appealing.
Service:Wardrobes Designs
Details:We provide Professional service,expert staff,High quality machinery technology,termite free wood and express delivery to your doorstep.
FacilityKart is the emerging enterprise for completing your all home need work hassle free. We also have expertise in all electrical, plumbing and carpentry services.