Electrical services >>Repair of Electrical Items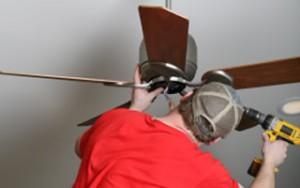 We at facilitykart provide repair of Electrical Items that includes Fan repair,Geyser repair,mcb change etc at the cheapest cost.We have the dynamic team,having capable Professionals who perform a wide variety of common home or office repairs and maintenance services for electrical products.Facilitykart is unique service providers in the home repairs and maintenance, and we always strive to satisfy our customers with services that are at par with standards.We select our electricians on the merit basis & additionally train them to work on complex problems.We conduct regular training session for our technician.We provide Electrician services ranging from minor repairs to big projects.Our team of electricians are fully trained to perform diagnosis and repair of all kinds of electrical problems.We introduce only the experienced & background verified professionals.We are committed to offering competitive pricing without compromising our quality.We also provide professionals that matches all your needs and satisfy all your requirements.All you need is to just give a call to facilitykart team.
Service:Repair of Electrical Items
Details:We provide Professional service,expert staff,High quality technology,90 minutes guaranteed service and I.T.I certified technician to your doorstep.
FacilityKart is the emerging enterprise for completing your all home need work hassle free. We also have expertise in all electrical, plumbing and carpentry services.