R.O Services >>R.O Installation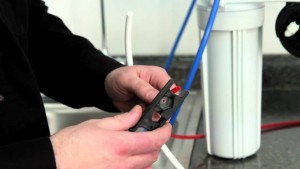 We at facilitykart provide R.O Installation services to your doorstep.Your new reverse osmosis drinking water system processes, stores and dispenses water. It operates on normal home water pressure between 40 – 60 psi. The inlet water pressure, the water temperature and the amount of TDS (total dissolved solids) affect the efficiency of the reverse osmosis system.We provide both the commercial and residential R.O service.We have separate dedicated team that provides R.O installation to your doorstep.We at facilitykart not only believe to earn money from the customers but we believe 100% customer satisfaction to make there life secure against the impure water.So Just give a call or book our service through application to make your home,family secure against the polluted and dirty water.
Service:R.O Installation
Details:We provide Professional service,expert staff,High quality technology,90 minutes guaranteed service and express delivery to your doorstep.
FacilityKart is the emerging enterprise for completing your all home need work hassle free. We also have expertise in all electrical, plumbing and carpentry services.